Welcome to Carlisle Flight Training

and Aero Club

Established in 2004, we are a small, familly run, friendly flying school and aero club. We welcome everybody who drops in.
Our purpose is to open up the world for people who desire to see it from above.
Take to the skies
People of all ages can enjoy a fantastic they will never forget with us. A Flight Experience or 'Trial Lesson' is actually an exercise of the training course for a UK PPL, so the time you spend in air can be logged if you wish to take it further. Many professional pilots started this way.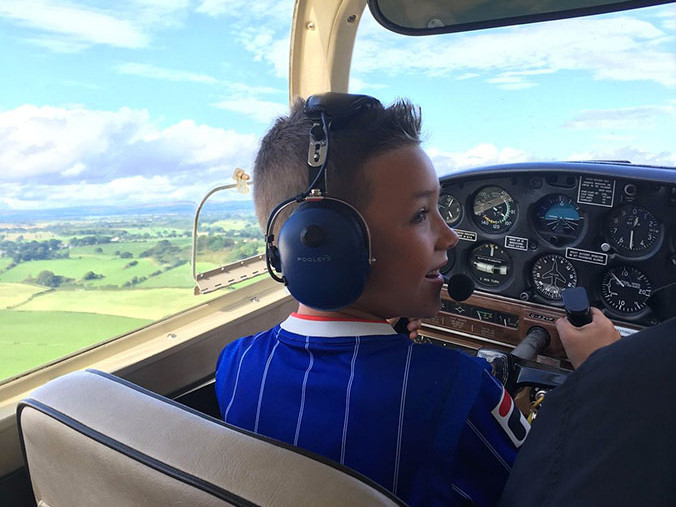 Just a few words of appreciation to say how much I enjoyed my flight last Saturday. We were so lucky to get such a nice day for it considering the weather on Sunday. The family enjoyed the day out as well, and the photos were on Facebook by the evening! I have found out a lot more about our plane on the web and loads of photos. I must say it was a lot more comfortable than a draughty old Tiger Moth from my cadet days. I have recommended the experience to some of my friends, so you may be getting some repeat bookings. Thanks once again and best wishes.
Tony Pelham